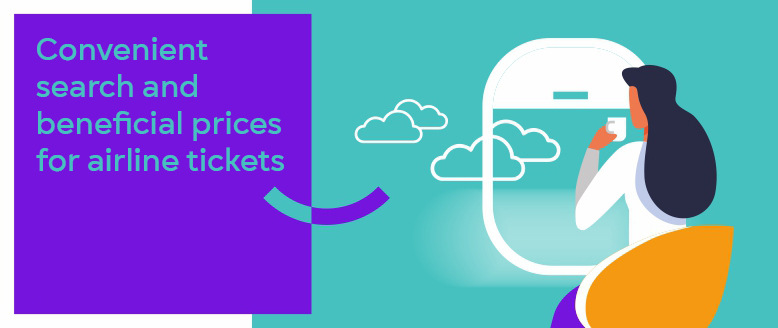 The best trip deals
Top 4 tips for buying cheap flight tickets online
There are several ways to buy cheap plane tickets. It is possible to find flight tickets to USA or travel around the world at low prices!

Compare plane ticket prices
We recommend that you search and book air tickets 4-6 months prior to the desired departure. To do this, use the KissAndFly.com website, which offers flight tickets from more than 700 airlines. On our website, you can easily follow the dynamics of ticket prices, time and day of departure and as a result book a flight ticket online.

Season is one of the most significant factors while planning your trip. Flights to Europe are popular on New Year holidays and in summer, and flights to Asia will be more expensive during the winter months.

Flight tickets on weekdays
Flights on weekdays will be cheaper than flights on holidays or at the weekend. The best flight time is from Tuesday to Thursday. The most expensive day to buy tickets is Friday. If the departure date is not important for you, you can use the +/- 3 days option.

Discount on flights
Promotions, discounts and special offers are always offered by leading low-cost airlines. They will allow you to buy cheap flights without leaving the house.

Flights with stopovers
A flight with a stopover can be cheaper than a direct flight. Pay attention to the time between stopovers and the total flight duration. If a long-term stopovers are longer than 24 hours, the airlines may offer a free stopover in the transit country. You can save up to 20% when buying a round-trip flight ticket.